Proxima CRM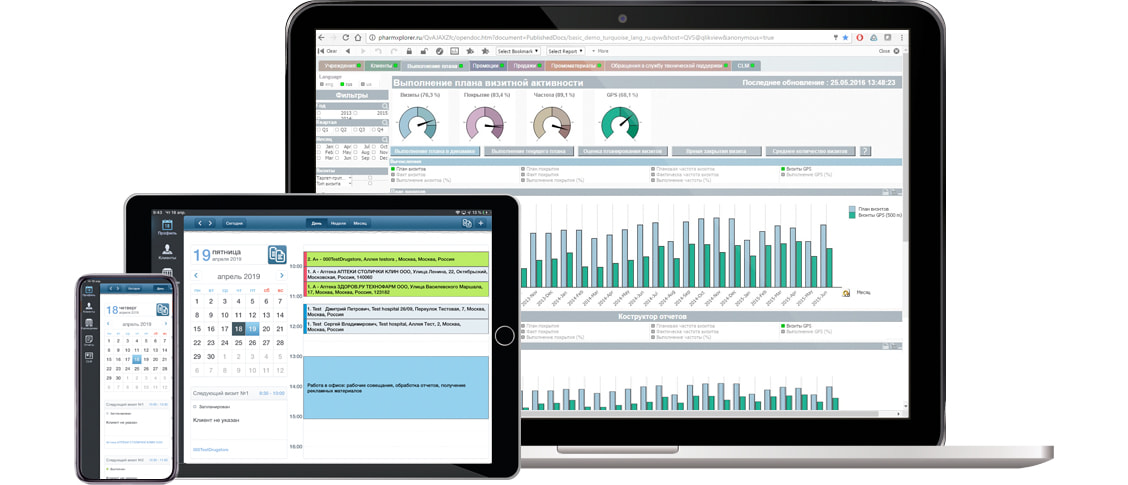 Proxima CRM is software of CRM/ETMS class for pharmaceutical companies.
External service management
A unified MPI and pharmacy register with detailed information: work schedule, merchandizing, rival activity, gifts, participation in promotional activities, etc.
A unified register of physicians and pharmacists: categorization, full history of relationships, reasons for loyalty, financial significance, etc.
Sales force planning: assignment of tasks for each employee, analysis of work schedule implementation in terms of medical specialists, medicines and types of activity (performance evaluation of each employee and an external service as a whole)
Promotional activity: daily report on the visits, task performance control, feedback and remarks on medicines, accounting of promotional materials expenditure
Budgeting of each employee, accounting of planned and specific expenses
Marketing project management: project time-management, promotion channel management, resource distribution and information exchange
Efficiency assessment: correlation between marketing expenses and sales, comparison of regional performance and profitability of each product
Financial management: non-cash expenses of the head office, cash expenses of field forces and marketing event budgeting
Initial sales to distributors
Secondary sales to customers, based on distributors reports
Marketing information (based on the special databases IMS, DMS and other marketing researches)
Benefits of Proxima CRM usage:
Increase in sales
Efficiency enhancement of external services
Transparency of marketing services
Operational and full administrative analytics
Mobility: application for tablets based on Android and iOS, application for on-line/ off-line work on Windows devices